"Variations (for Feedback+Hum)"
Installation/sound performance.

Site specific, unlimited number of sound sources and rooms
(tdb in advance with gallery/venue).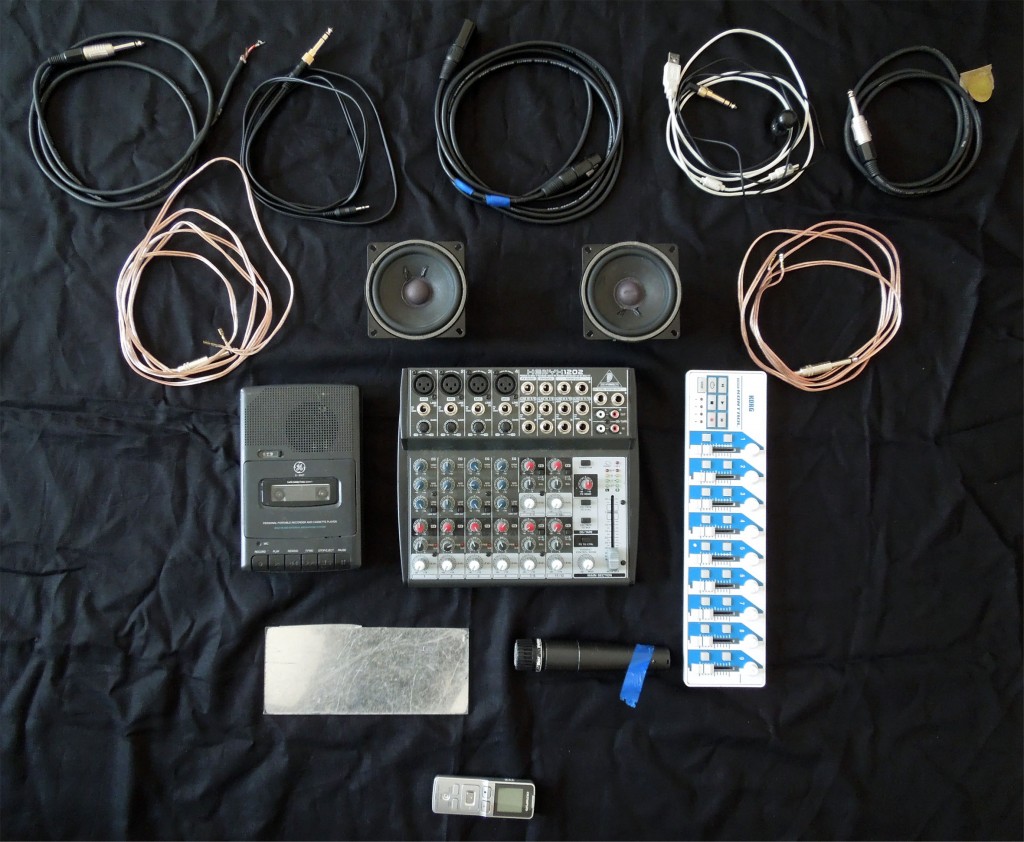 Nothing is connected, everything is isolated.
Beginning with all objects exposed in their most reduced state, the piece develops as cable and device connections are made by the performer. From cheap dictaphones to quadraphonic pure tones, found speakers to guitar amps, any sound source can be considered. 'Variations" uses electrical hums and various types of feedback (room, mixer, computer) to build improvised layers of drone and noise, broken by field recordings and realtime object manipulations processed via custom software.