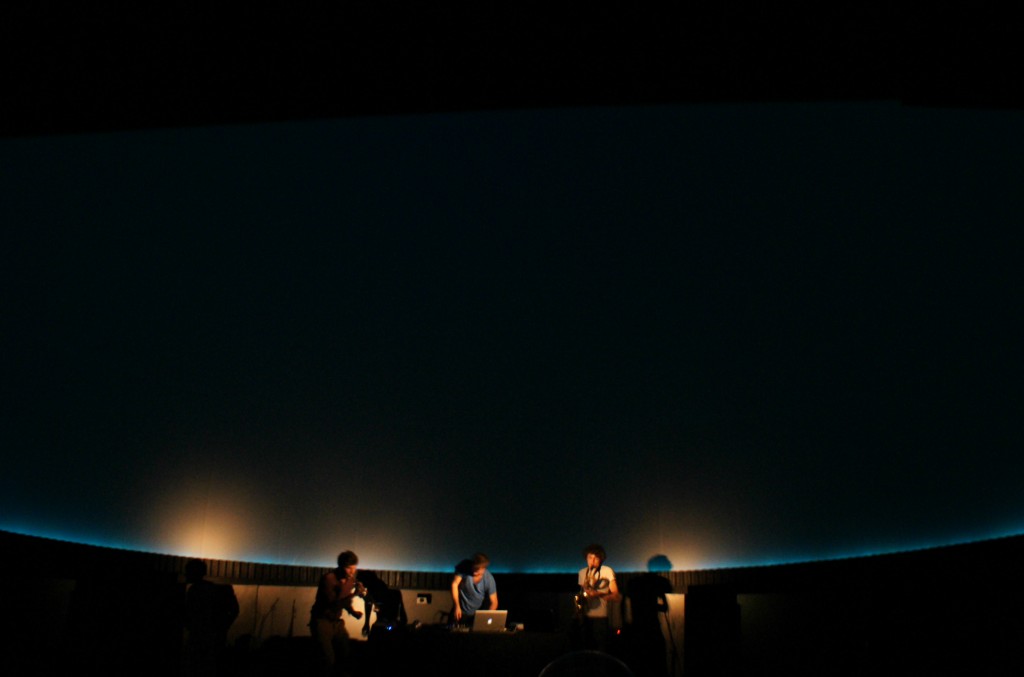 Photo: Lieu multiple / EMF – Poitiers
Trio with Louis Laurain+Benjamin Dousteyssier.
Free improvised electro-acoustic dialogs.
MUSIC:
Live@Emitter-Excerpt by Hi-fi/Lo-noise
First release "Live at Emitter19" released on HAK records
Segments-Excerpt by Hi-fi/Lo-noise
Second release "Segments" on Emittermicro
Hifi/LoNoise Live Maizingstudio#26 by Hi-fi/Lo-noise
ABOUT:
« In our music, we try to explore different combinations of events, energy and timbre. Despite different musical backgrounds, we strive to create a synthesis between contemporary electronic music and free jazz.
We push towards a textural ensemble of sounds, a homogenous music where each sound has a place, and yet blends together with the rest to form a whole. We try to make unidentifiable sounds that have as little connotation as possible. We want each sound object to be as 'free' as our dialogs, constructions and sequences of them.
Liberation from codes and aesthetics, leaving comfort zones to surprise even ourselves, this is the kind of improvisation that interests us. »
CONCERTS:
2012
La Bascule, Rennes
Lieu Multiple, Poitiers
Buffet Froid, Lyon (Riddim Collision Festival)
Halles des Chars, Strasbourg
Totem, Nancy
CCL, Lille
Institut fur Neue Medien, Frankfurt
Eglise des Trinitaire, Metz
Maison Mimir, Strasbourg
Trash Vortex, Paris
2011
Sucked Orange Gallery, Berlin
University of Reno, Nevada
Beta Level, Los Angeles
Muddy Waters, Santa Barbara
Luggage Store Gallery, San Francisco
Chalk Hill Residency, CA
Ausland, Berlin
Wendel, Berlin
Emitter Studios, Berlin