Found objects // Machine // Single Channel Video // Stereo sound.
2013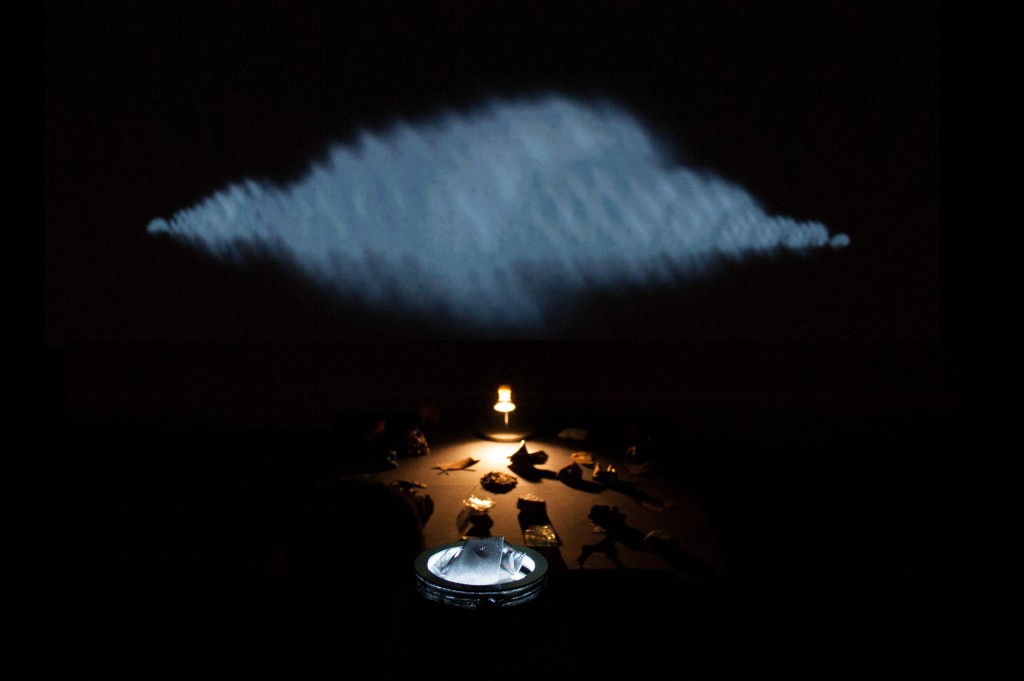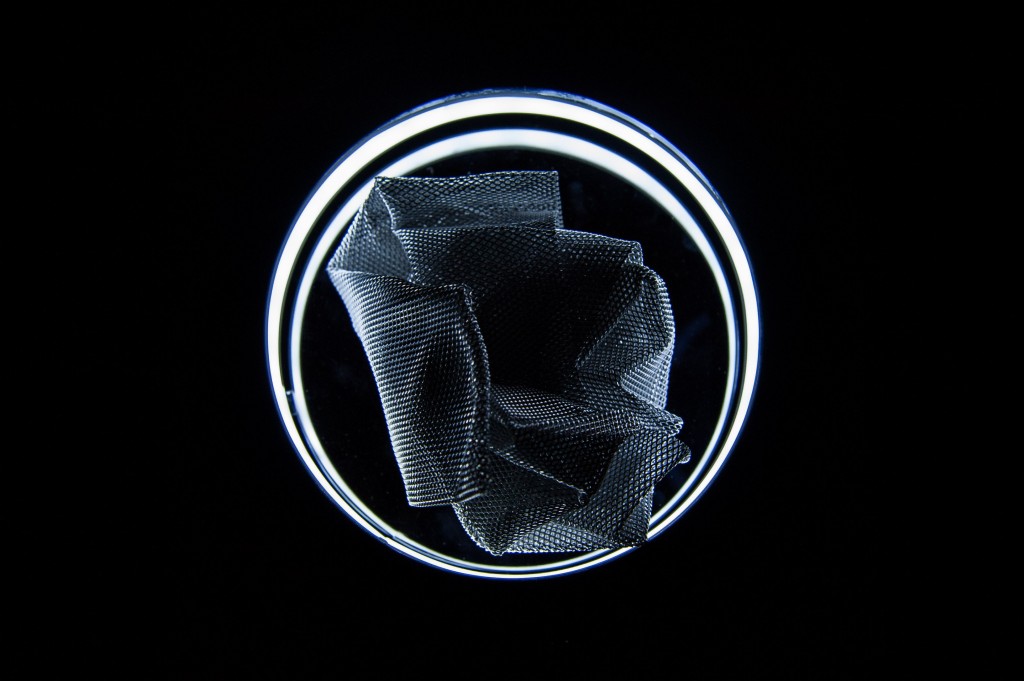 In order to better understand us, a machine of non-human origin appears in our reality. Its function, it seems, is to study the peculiarities of its new surroundings by scanning found objects and generating an analysis of them.
In essence, the Machine creates short audiovisual pieces by scanning objects placed on top of it, creating visual 'imprints' of the objects. These found objects are placed on a table near the Machine, allowing spectators to choose them. The imprints act on the Machine's inner 'intelligence' system, which generates control signals for audio and video parameters. All of the audiovisual data and movements are derived from the initial scan. It is a sonification and visualization of the found object.
A Scanner Darkly is a study of objects, hidden behind a fictional machine entity. It is therefore a false study, a fictional science in which mysticism is equally important as fact.
Shown at:
– Liebig12 for the Vorspiele program of Transmediale 13, Berlin – Jan 2013
– BEAF/Bozart Electronic Arts Festival, Brussels – Sept 2013
– MIRAGE Festival, Lyon – Feb 2014
It is produced by Merryl Messaoudi and Crossed Lab.
Technical Assistance : Oli-lab.org
Electronics Consulting : Akwariom
Scanner Darkly Trailer from Pierce Warnecke on Vimeo.